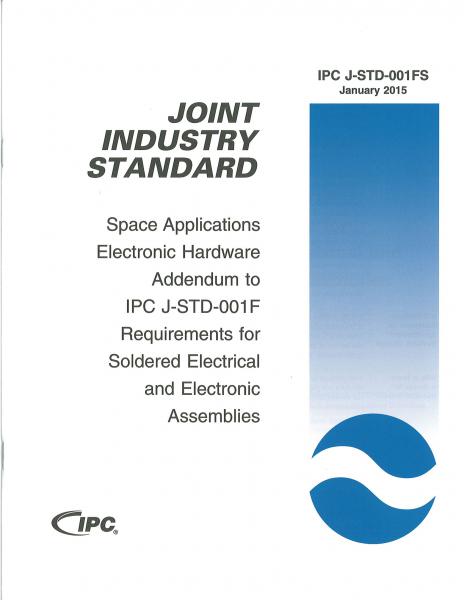 IPC J-STD-001FS Space Applications Electronic Hardware Addendum
SKU

J001-STD-0-P-S-EN-F
Price $135.00

135.00
More Details
Related Items:
IPC J-STD-001FS Space Applications Electronic Hardware Addendum More Details
IPC J-STD-001FS This Addendum supplements or replaces specifically identified requirements of IPC J-STD-001, Revision F, for soldered electrical and electronic assemblies that must survive the vibration and thermal cyclic environments of getting to and operating in space. 18 pages. Released December 2014.
Preview the table of contents .pdf file.
Included in the IPC-C-103 & the IPC-C-1000 Collections
Related Items: