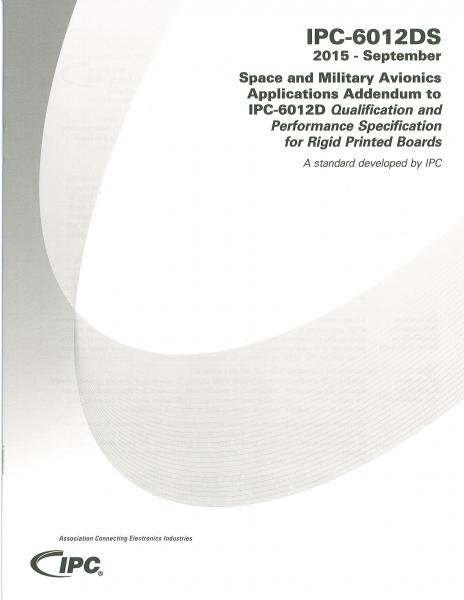 IPC-6012DS Space and Military Avionics Applications Addendum to IPC-6012D
SKU

6012-STD-0-P-S-EN-D
Price $112.00

112.00
More Details
Related Items
IPC-6012DS Space and Military Avionics Applications Addendum to IPC-6012D More Details
This Addendum supplements or replaces specifically identified requirements of IPC-6012D, Revision D, for rigid printed boards that must survive the vibration, ground testing and thermal cyclic environments of space and military avionics.
Related Items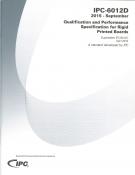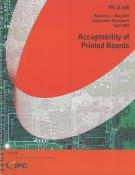 IPC-A-600J Acceptability of Printed Boards
Hard copy manual. This full-color document provides photographs and illustrations of the acceptable and nonconforming conditions on bare printed boards.
SKU A600-STD-0-P-0-EN-J
Price $281.00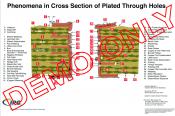 PCB Multi-Issue Microsection Wall Poster
Dubbed the "nightmare microsection," this full-color, 24x36-inch wall poster identifies 42 phenomena that can be seen in cross-sections of plated-through holes.
SKU MICRO-PST-0-P-0-EN-0
Price $101.00