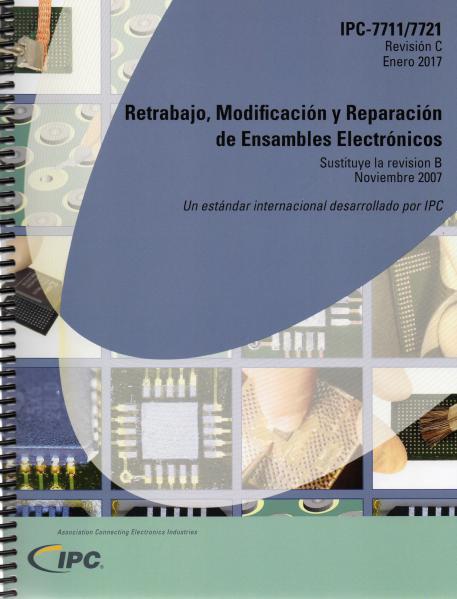 IPC 7711/7721C - Spanish Language
SKU

771121-STD-0-P-0-SP-C
Price $442.00

442.00
More Details
Related Items
IPC 7711/7721C - Spanish Language More Details
Spanish language translation of the IPC 7711/7721C
Esta guía proporciona procedimientos de retrabajo, reparación y modificación de ensambles de tablero impreso. Incluídos en esta revisión son los procedimientos previamente lanzados como páginas con cambios, una información general actualizada y sección de procedimientos comunes, nuevos procedimientos de BGAs utilizando sistemas enfocados de reflujo de infrarrojos con precalentadores y actualizaciones generales integradas a todos los demás procedimientos. Ilustraciones a color están incluídas en muchos procedimientos. Más de 300 páginas. Publicado en enero del 2017.
This guide provides procedures for rework, repair and modification of printed board assemblies. Included in this revision are the procedures previously released as change pages, an updated general information and common procedures section, new procedures for BGAs using focused IR Reflow Systems with integral preheater and general updates to all other procedures. Color illustrations are included in many procedures. Supersedes IPC-7711/7721B. Over 300 pages. Released January 2017.
Preview the table of contents .pdf file.
Related Items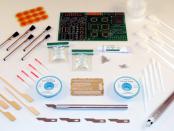 PCBA Repair Skills Practice Kit
The CircuitMedic 201-4350 is a repair skills practice kit that includes a Circuit Board with Defects, Frames and Tracks to Repair.
SKU 201-4350
Price $151.00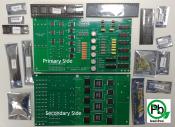 7711/21C Advanced Rework/Repair Certification Kit - Lead-Free
The 7711/21 Rev C Advanced Rework/Repair Certification Kit is ideal for rework/repair training or to evaluate rework skills. Includes 1 fully populated board with staking and conformal coating, and TH/SMT replacement components. Lead-Free.
SKU 405-2874
Price $140.00