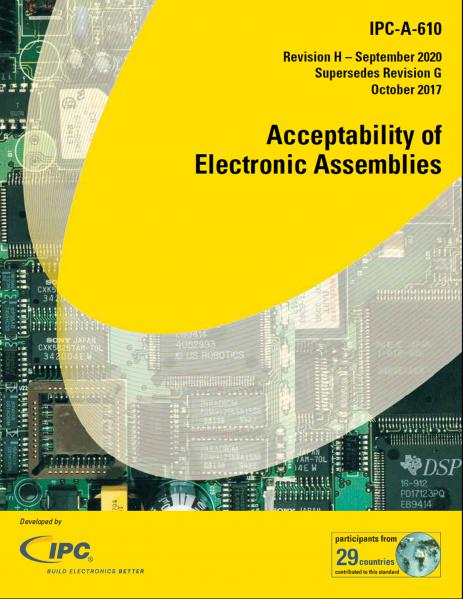 IPC-A-610H Acceptability of Electronic Assemblies
SKU

A610-STD-0-P-0-EN-H
Price $334.00

334.00
More Details
Related Items
IPC-A-610H Acceptability of Electronic Assemblies More Details
IPC-A-610H is the most widely used electronics assembly acceptance standard in the electronics industry. IPC-A-610H standard includes a general update to the document, introduces several new surface mount component types and removes target conditions. Participants from 29 countries provided their input and expertise to bring this document to the electronics industry.
This is a must-have for inspectors, operators and others with an interest in the acceptance criteria for electronic assemblies. IPC-A-610 is developed in synergy with J-STD-001 and IPC/WHMA-A-620. 416 Pages; Released October 2020.
DoD Adopted! Download the adoption notice (.pdf)
Preview the table of contents .pdf file.
Related Items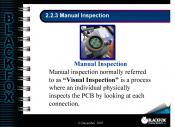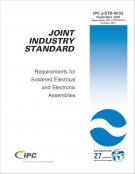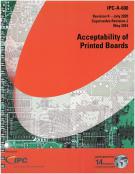 IPC-A-600K Acceptability of Printed Boards
Hard copy manual. New revision K. This full-color document provides photographs and illustrations of the acceptable and nonconforming conditions on bare printed boards.
SKU A600-STD-0-P-0-EN-K
Price $334.00