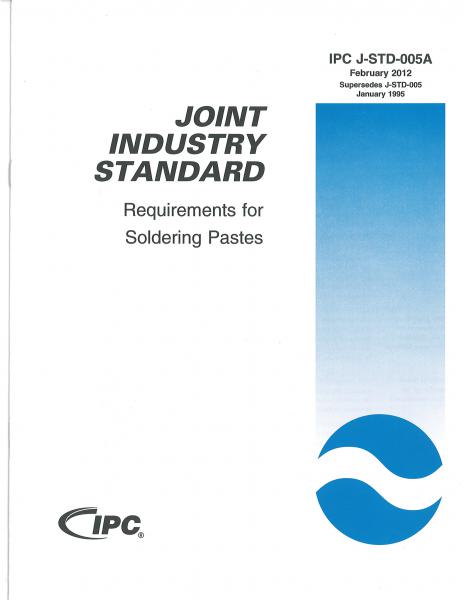 IPC J-STD-005A Requirements for Soldering Pastes
SKU

J005-STD-0-P-0-EN-A
Price $98.00

98.00
More Details
Related Items:
IPC J-STD-005A Requirements for Soldering Pastes More Details
This standard lists requirements for qualification and characterization of solder paste. It references test methods and criteria for metal content, viscosity, slump, solder ball, tack and wetting of solder pastes. Additional support is provided in IPC-HDBK-005, Guide to Solder Paste Assessment (not included with purchase of this standard). Supersedes J-STD-005. 10 pages. Released February 2012.
Preview the table of contents .pdf file.
Included in the IPC-C-103 & the IPC-C-1000 Collections
Related Items: