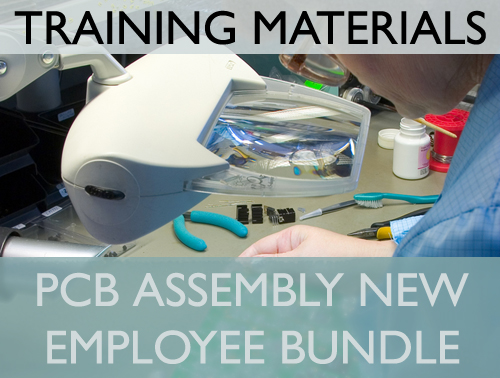 PCB Assembly New Employee Training Materials Bundle
SKU

TM-NEMPBUND
Price $550.00

550.00
More Details
Related Items
PCB Assembly New Employee Training Materials Bundle More Details
The New Employee Training Materials Bundle is designed as an all-in-one bundle of instructional materials for instructors to teach newly hired employees the basics of PCB Assembly. These courses are meant for students that have never worked in electronics manufacturing before or have limited experience. They are a perfect way to get students prepared to work on the PCB assembly production floor!
Includes Instructional Training Materials for teaching the following courses:
Electrical Safety
ESD
SMT Component Identification
SMT Component Recognition
Through-Hole Component Identification
Through-Hole Component Recognition
This purchase will give you instant access to all materials via electronic download and includes the following items for each class:
Instructor Guide (.pdf)
Student Manual (.pdf)
Power Point Visual Slideshow (.ppt)(when applicable)
Written Exams & Answer Sheets (.pdf)
Practical Exams (when applicable - .pdf)
Certificate Template (brandable .ppt)
Our instructional Training Materials are presented to you in an electronic, downloadable format and allow unlimited printing or viewing for one facility with no annual fees or subscription charges - just a single, one time payment.
Related Items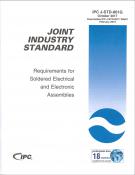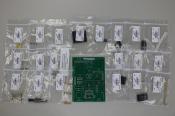 PC009 Mixed Technology Kit - PCB & Parts
The PC009 Mixed Technology Kit has both surface mount components and through-hole components. The primary use for this kit is hand soldering training.
SKU 19266
Price $45.00