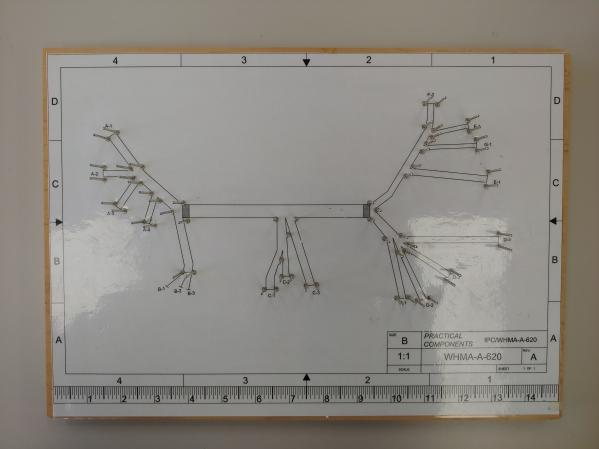 IPC/WHMA-A-620 Hands-On Fixture Board
SKU

11436
Price $138.00

138.00
More Details
Related Items
IPC/WHMA-A-620 Hands-On Fixture Board More Details
The PCB-A620 is a wooden fixture with diagram and metal pins to make wire harness building easier. Made for the PC-A620-Parts Kit.
This fixture helps students properly cut and lay out wires/cables and arrange into proper breakouts for easy practice or training. The fixture's laminated diagram and metal pins will last class after class and is designed to be used with the PC-A620-Parts kit.
Related Items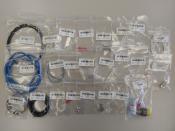 IPC/WHMA-A-620 Hands-On Cable Parts Kit
The PC-A620-Parts Kit includes all parts needed to train and practice wire and cable harness building skills. Meets IPC/WHMA-A-620 Hands-On Module requirements.
SKU 17151 & 16834
Price $250.00