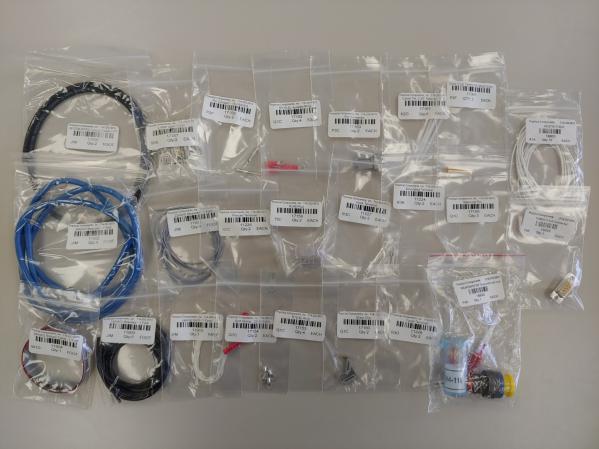 IPC/WHMA-A-620 Hands-On Cable Parts Kit
SKU

17151 & 16834
Price $250.00

250.00
More Details
Related Items
IPC/WHMA-A-620 Hands-On Cable Parts Kit More Details
The PC-A620-Parts Kit includes all parts needed to train and practice wire and cable harness building skills. Meets IPC/WHMA-A-620 Hands-On Module requirements for hands-on classroom certification.
This kit enables hands on training in the following areas of wire harness assembly: Cable and wire dimensioning, tolerances and preparation, Crimp Terminations, Soldered terminations, Splices, Connectorization, Coaxial and ribbon cable assembly, and Wire bundle securing
Each kit comes individually packaged with all components bagged and tagged for easy identification.
Perfect for classroom settings. Harness Fixture Board, Tools and Manuals sold separately.
PC-A620-Parts COMBO
Part Description
Qty Per Kit
22 AWG Stranded Wire
14'
18 AWG Stranded Wire
6'
23 AWG Coax Cable
2'
24 AWG CAT 5 Cable
4'
28 AWG Ribbon Cable
1'
D-Sub Connector
1
Canon Plug Connector with Contacts
1
Machined Contact Insertion/Removal Tool
1
Gold Cup Terminal
2
Turret Terminal
2
Bifurcated Terminal
2
Pierced Terminal
2
Hook Terminal
2
RV18-6L Ring
4
R18-6L Ring
4
Butt Splice
2
Machined Pin
3
Pin Contact
2
2 AMP Connector
2
RJ45 Plug
2
Pin Connector
2
Strain Clip
2
Cable Tie
6
Lacing Cord
3'
Related Items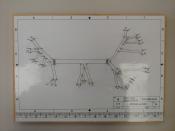 IPC/WHMA-A-620 Hands-On Fixture Board
The PCB-A620 is a wooden fixture with diagram and metal pins to make wire harness building easier. Made for the PC-A620-Parts Kit.
SKU 11436
Price $138.00