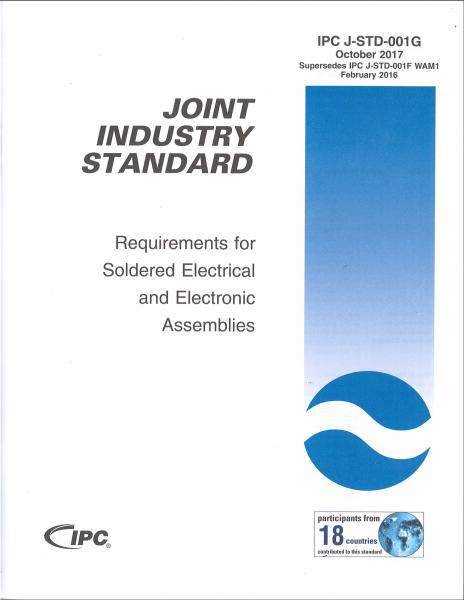 IPC J-STD-001G Requirements for Soldered Electrical and Electronic Assemblies
SKU

J001-STD-0-P-0-EN-G
Price $277.00

277.00
More Details
Related Items
IPC J-STD-001G Requirements for Soldered Electrical and Electronic Assemblies More Details
DoD Adopted! Download the adoption notice (.pdf)
J-STD-001 is recognized globally for its criteria on soldering processes and materials. Updated with participants from 18 countries providing input and expertise, this document brings the latest criteria along with new graphics to the industry for ease of use and comprehension. This is a must-have for those in the electronics industry with an interest in the process and acceptance criteria for electrical and electronic assemblies. J-STD-001 is developed in synergy with IPC-A-610 and is supported by IPC-HDBK-001 for those wanting additional information and explanation on the requirements. 92 pages. Released October 2017.
Preview the table of contents .pdf file.
Included in the IPC-C-103 & the IPC-C-1000 Collections
Related Items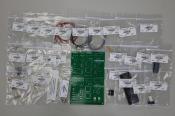 PC016 Kit - 2 PCBs, Parts, Terminals & Wires
CURRENTLY BACKORDERED Designed for J-STD-001 training, the PC016 Mixed Technology Kit is an effective and economical way to train and evaluate hand soldering skills.
SKU 18063
Price $42.00