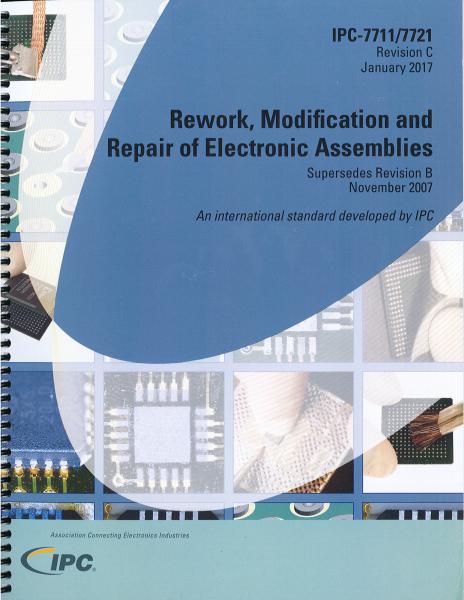 IPC 7711/7721C Rework, Modification and Repair of Electronic Assemblies
SKU

771121-STD-0-P-0-EN-C
Price $442.00

442.00
More Details
Related Items
IPC 7711/7721C Rework, Modification and Repair of Electronic Assemblies More Details
Brand new revision C!
This guide provides procedures for rework, repair and modification of printed board assemblies. Included in this revision are the procedures previously released as change pages, an updated general information and common procedures section, new procedures for BGAs using focused IR Reflow Systems with integral preheater and general updates to all other procedures. Color illustrations are included in many procedures. Supersedes IPC-7711/7721B. Over 300 pages. Released January 2017.
Preview the table of contents .pdf file.
Related Items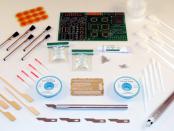 PCBA Repair Skills Practice Kit
The CircuitMedic 201-4350 is a repair skills practice kit that includes a Circuit Board with Defects, Frames and Tracks to Repair.
SKU 201-4350
Price $151.00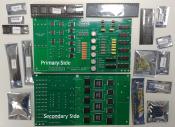 7711/21C Advanced Rework/Repair Certification Kit - Tin/Lead
The 7711/21 Rev C Advanced Rework/Repair Certification Kit is ideal for rework/repair training or to evaluate rework skills. Includes 1 fully populated board with staking and conformal coating, and TH/SMT replacement components. Tin/Lead solder.
SKU 405-2875
Price $125.00