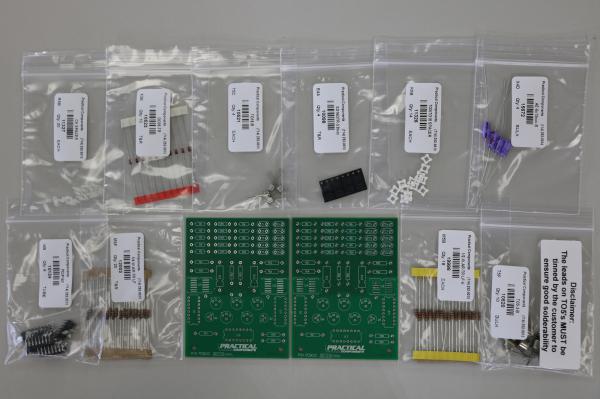 PC013 Through-Hole Training Kits - 2 PCBs & Parts
SKU

15213
Price $45.00

45.00
More Details
Related Items
PC013 Through-Hole Training Kits - 2 PCBs & Parts More Details
15213 The PC013-BTK-HASL Hand Solder Practice Kit is an effective way to evaluate or train employees and students in through-hole soldering. This versatile kit comes with 2 PCBs, a variety of through-hole components, spacers and each kit is conveniently boxed with components individually bagged and labeled for easy identification.
This kit is ideal for classroom settings or through-hole hand soldering evaluations.
PC013 Complete Through-Hole Solder Training Kit
Part Number
Qty Per Kit
PCB013
2
DO35
10
AE-5x12
4
CK05
20
CK05 Spacer
20
1/4-W-AR
20
1/2-W-AR
18
DIP16
6
TO5
10
TO18
4
TO5/18 Spacer
14
SO16GT-5.6mm
4
Kit Order Number:
PC013-BTK-HASL
Related Items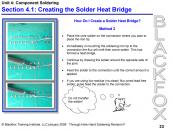 Through-Hole Soldering Training Materials
This course addresses the fundamentals of hand soldering through hole components including soldering materials and acceptance criteria.
SKU TM-THSOLDER
Price $150.00