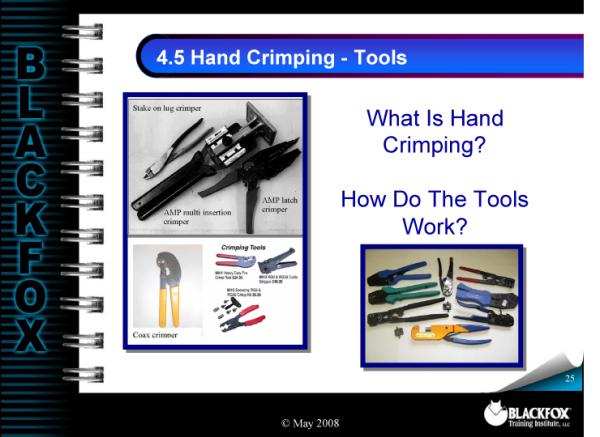 Wire Prep & Crimping Training Materials
SKU

TM-WIREPRCR
Price $100.00

100.00
More Details
Related Items
Wire Prep & Crimping Training Materials More Details
This course addresses the fundamentals of hand crimping including the acceptable criteria for good crimps. Crimping exercises include choosing the correct crimping tool, demonstration of competency in the use of hand tools, and inspection to acceptable criteria.
This item download includes the following instructional training materials:
Instructor Guide (.pdf)
Student Guide (.pdf)
Power Point Visual Slideshow (.ppt)
Practical Skill Exams (.pdf)
Written Exams & Answer Sheets (.pdf)
Certificate Template (brandable .ppt)
Our instructional Training Materials are presented to you in an electronic, downloadable format and allow unlimited printing or viewing for one facility with no annual fees or subscription charges - just a single, one time payment.
The image above is an actual screenshot of one Power Point slide from the materials associated with this course.
Related Items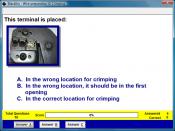 Wire Crimping Assessment
This software will assess an individual's knowledge of crimping cable and wire.
SKU AS-WIRECRMP
Price $39.95