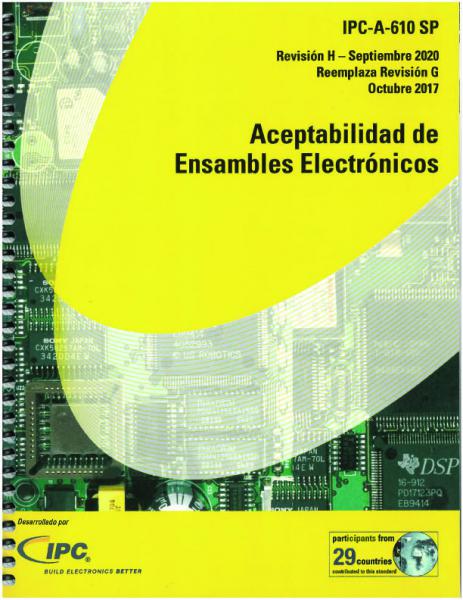 IPC-A-610H - Spanish Language
SKU

A610-STD-0-P-0-SP-H
Price $334.00

334.00
More Details
Related Items
IPC-A-610H - Spanish Language More Details
Spanish language translation of the IPC-A-610H
IPC-A-610H es la norma de aceptación de ensambles electrónicos más utilizada en la industria electrónica. La norma IPC-A-610H incluye una actualización general del documento, introduce varios nuevos tipos de componentes de montaje en superficie y elimina las condiciones ideales. Participantes de 29 países proporcionaron su apoyo y conocimientos especializados para traer este documento a la industria electrónica. Este documento es imprescindible para inspectores, operarios, y aquellos con un interés en el criterio de aceptación de ensambles electrónicos. IPC-A-610 se desarrolla en sinergia con J-STD-001 y IPC/WHMA-A-620.
412 pages. Released September 2020.
Preview the table of contents .pdf file.
Related Items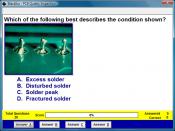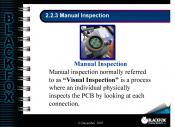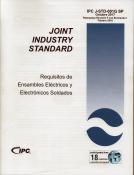 IPC J-STD-001G - Spanish Language
Hard copy manual. This is the Spanish language translation of the J-STD-001G. Provee requisitos para materiales de soldadura y procesos para ensambles.
SKU J001-STD-0-P-0-SP-G
Price $277.00