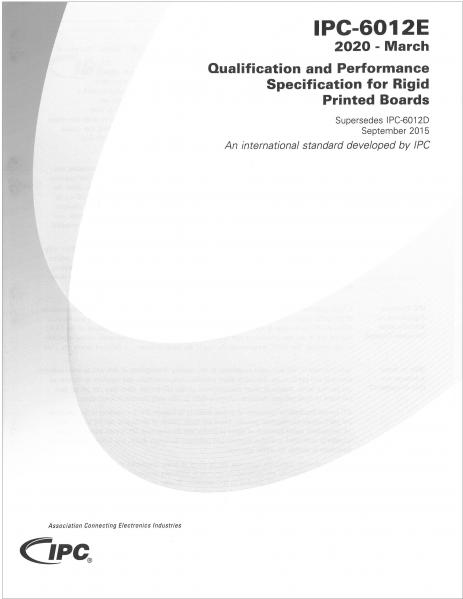 IPC-6012E: Qualification and Performance Specification for Rigid Printed Boards
SKU

6012-STD-0-P-0-EN-E
Price $213.00

213.00
More Details
Related Items
IPC-6012E: Qualification and Performance Specification for Rigid Printed Boards More Details
IPC-6012E specification covers qualification and performance of rigid printed boards, including single-sided, double-sided, with or without plated-through holes, multilayer with or without blind/buried vias and metal core boards. It addresses final finish and surface plating coating requirements, conductors, holes/vias, frequency of acceptance testing and quality conformance as well as electrical, mechanical and environmental requirements. IPC-6012E incorporates many new and expanded requirements in areas such as back-drilled structures, alternative surface finishes, copper wrap plating, marking inks, solderability testing, plating overhang, microsection evaluation, thermal shock and performance-based testing for microvia structures. For use with IPC-6011. Supersedes IPC-6012D.
Preview the table of contents .pdf file.
Related Items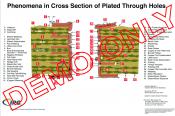 PCB Multi-Issue Microsection Wall Poster
Dubbed the "nightmare microsection," this full-color, 24x36-inch wall poster identifies 42 phenomena that can be seen in cross-sections of plated-through holes.
SKU MICRO-PST-0-P-0-EN-0
Price $101.00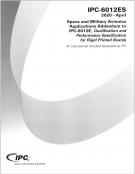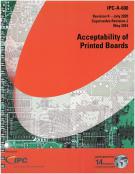 IPC-A-600K Acceptability of Printed Boards
Hard copy manual. New revision K. This full-color document provides photographs and illustrations of the acceptable and nonconforming conditions on bare printed boards.
SKU A600-STD-0-P-0-EN-K
Price $334.00