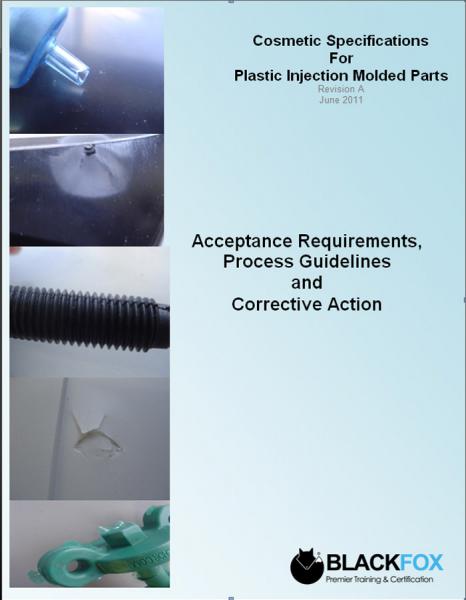 BTI-PIM-001 Cosmetic Specifications for Plastic Injection Molded Parts
SKU

BTI-PIM-001
Price $200.00

200.00
BTI-PIM-001 Cosmetic Specifications for Plastic Injection Molded Parts More Details
Full Color Hard Copy Manual - not a download. BTI-PIM-001A, the definitive illustrated guide to cosmetic specifications for plastic injection molded parts! This full-color document provides photographs and illustrations of the target, acceptable and nonconforming conditions that are observable on injection molded parts.
This document is intended to provide specifications for Molders and their customers that identify best manufacturing practices. This specification identifies criteria for the cosmetic quality of molded plastic parts and related post molding activities.
The process guidelines and corrective action section contains a list of problems often observed during a specific part of the molding process. The list of observed conditions is matched by a description of the cause(s) often associated with the symptom.
Suggestions for corrective action are also included. Solutions may be related to the equipment, materials, or design. 81 pages. Released June 2011.
Preview the table of contents .pdf file.