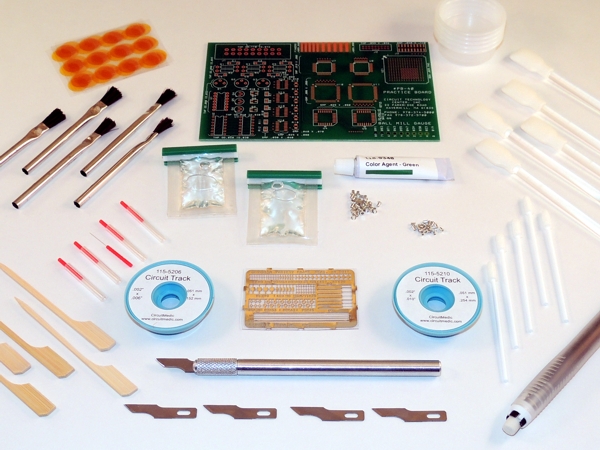 PCBA Repair Skills Practice Kit
SKU

201-4350
Price $151.00

151.00
More Details
Related Items:
PCBA Repair Skills Practice Kit More Details
The CircuitMedic 201-4350 is a repair skills practice kit that includes Circuit Board with Defects, Frames and Tracks to Repair. This is an ideal kit for anyone looking to improve repair skills for certification or otherwise. Perfect for IPC 7711/7721 training!
CircuitMedic 201-4350 Includes:
1 defective circuit board
1 variety circuit frame
1 circuit track, .002" x .010"
1 circuit track, .005" x .020"
1 color agent, PMS 348
2 epoxies
25 flat flange eyelets, .030" ID x .093" length
25 flat flange eyelets, .036" ID x .092" length
5 foam swabs
5 mixing picks
5 plastic cups
5 micro probes
1 utility knife with 5 blades
Kapton tape dots
Related Items: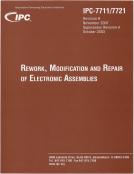 PC015 Rework Kit - 2 Populated PCBAs & Parts
The PC015 Rework Kit is ideal for rework training or to evaluate rework skills. Includes 2 fully populated boards and TH/SMT replacement components.
SKU PC015-0-01-RWK-HASL
Price $79.00